AAA is predicting an increase in Thanksgiving travelers this year – the roads are going to be busy! Cubby's is ready to help you as you travel over the rivers and through the woods of Nebraska, Iowa, and South Dakota.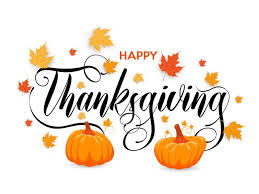 Our gas pumps will be ready with gasoline prepared to withstand freezing temperatures, and buckets of clean windshield fluid. Our stores will offer smiling welcoming faces, clean and warm facilities, and delicious hot coffee and food options. You are always welcome at Cubby's!
We are always grateful for our loyal Cubby's customers, and especially at this time of year. Thank you for your loyalty, and your friendly, smiling faces. It is our pleasure to welcome you and serve you each day.
And we want to share a special THANK YOU to each member of the Cubby's team. YOU are what makes us who we are, and we are grateful for your loyalty and dedication to providing excellent customer service.
Happy Thanksgiving from all of us at Cubby's!