As our country commemorates Veteran's Day, the Cubby's team would like to salute all veterans and active-duty members of the military.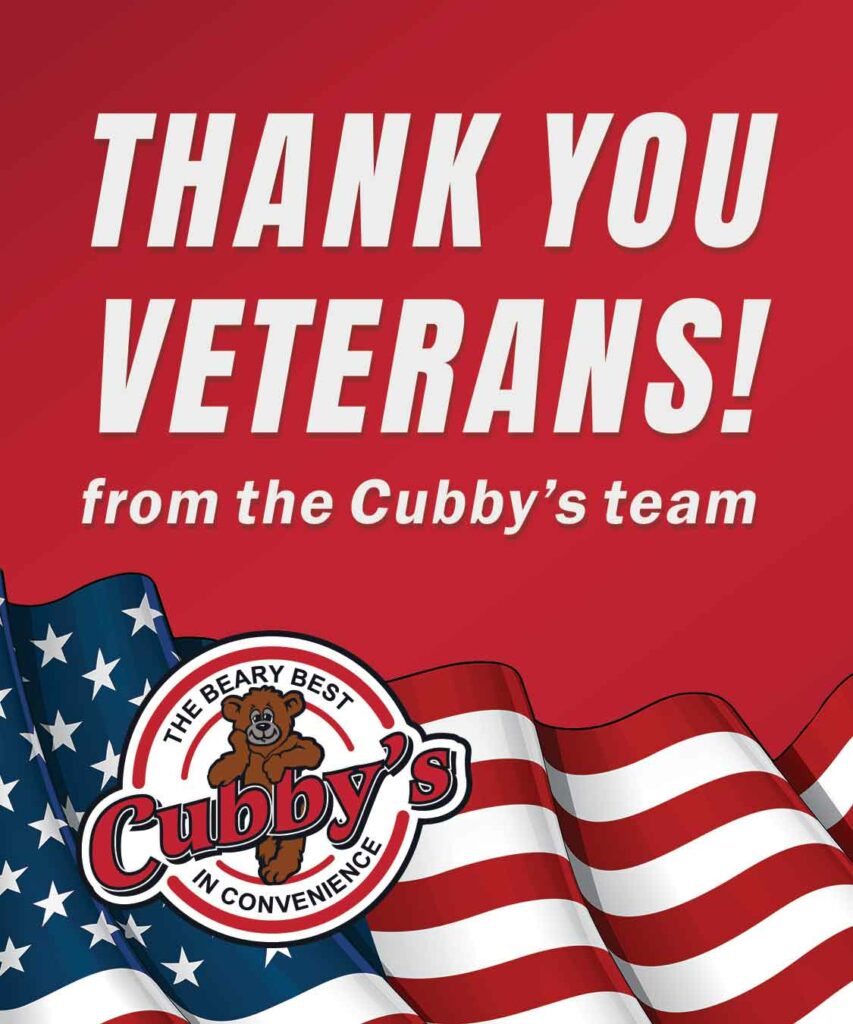 All of us at Cubby's are grateful for the immense sacrifice made by our veterans and their families. We have not forgotten your courage and commitment to our country. We owe our freedom today to the bravery of our veterans.
This Veteran's Day, we celebrate our country and show gratitude to them for their service and the freedoms we celebrate.
THANK YOU Veterans!