Cubby's believes strongly in supporting the communities where we live and work. We are a family-owned company, and we treat each team member as family.
Cubby's committed to donating 1% of all in-store sales to support the purchase and installation of new ADA playground equipment in Onawa, IA. As a result of the generosity of our customers, Cubby's presented the Franklin Go-Getters 4-H Club with a check for $12,861.91 to support the project.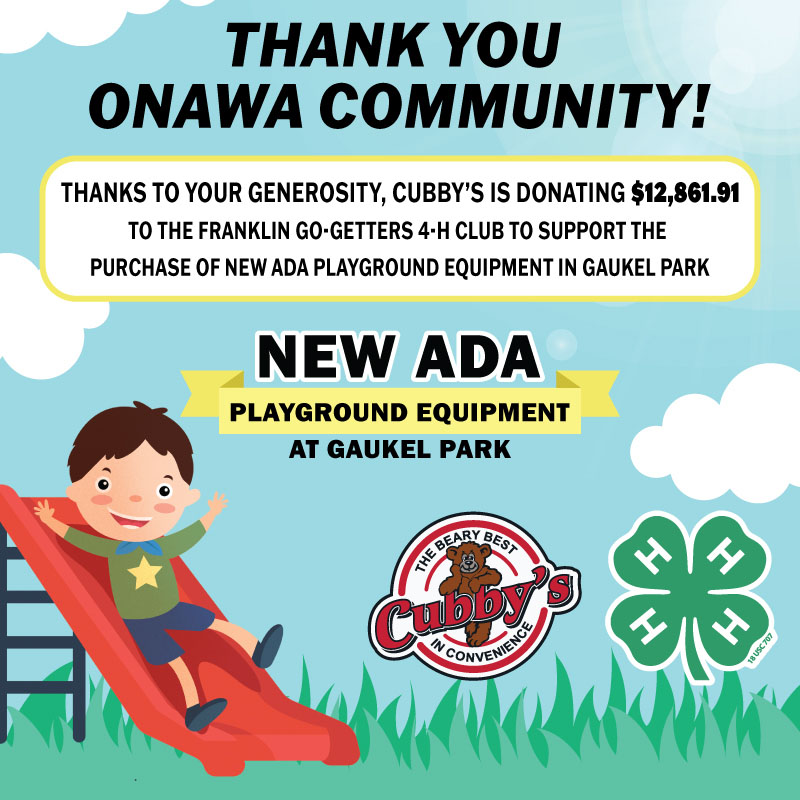 The Franklin Go-Getters led the effort to provide ADA accessible playground for children of all abilities. The plan includes adaptive swings, a tandem swing, Inclusive Whirl & Merry Go All, and a "We Go" swing. The playground is covered with a soft protective ground cover.
Cubby's also partnered with the Salvation Army to collect backpacks and school supplies for school children in our communities. We encouraged our customers to drop off new backpacks and other supplies so local children can start the school year with the supplies they need.
The project resulted in the collection of 10,445 backpacks, and $34,263 in donations.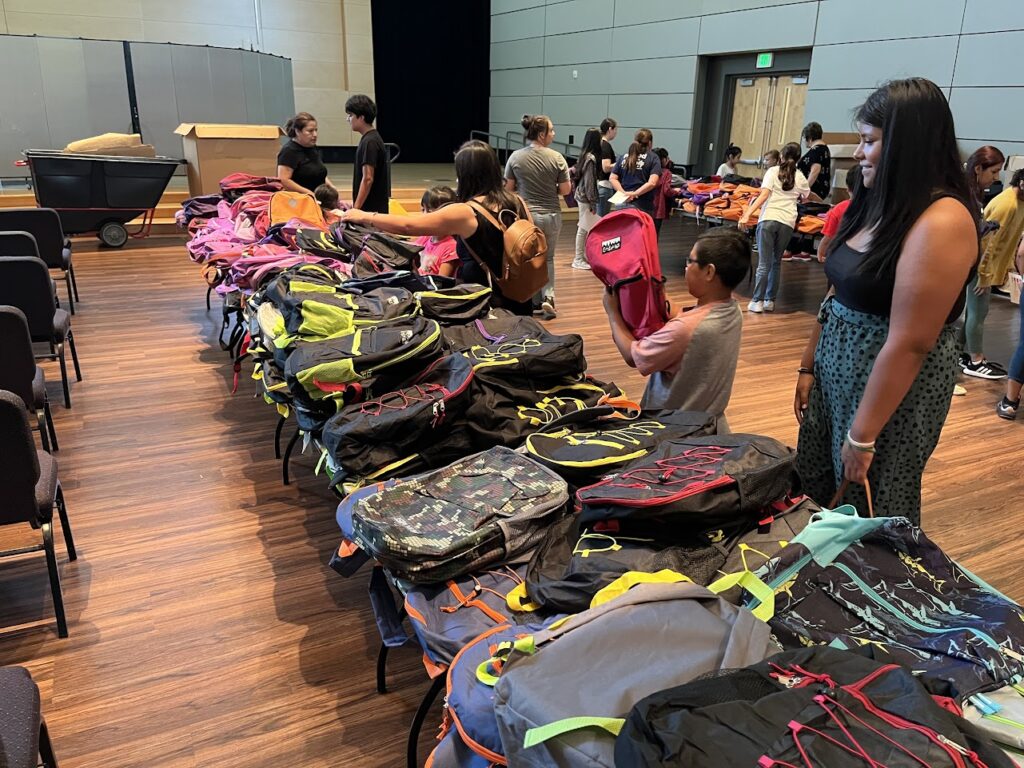 Cubby's believes in giving back to the communities we serve, and we are proud to support these important community efforts. We are grateful for our customers' support, and we look forward to seeing you in the store!