Chicken sandwiches reign supreme in the world of food on-the-go, and Cubby's is excited to introduce a brand-new chicken sandwich from Chester's Chicken!
Chester's new crispy fried chicken sandwich is made with fresh, double-breasted chicken that is fried to perfection. The fried chicken is topped with crunchy pickles on a Martins potato roll bun, and topped with a new bold and tangy Chester's sauce. We think this delicious combination will make this your favorite chicken sandwich!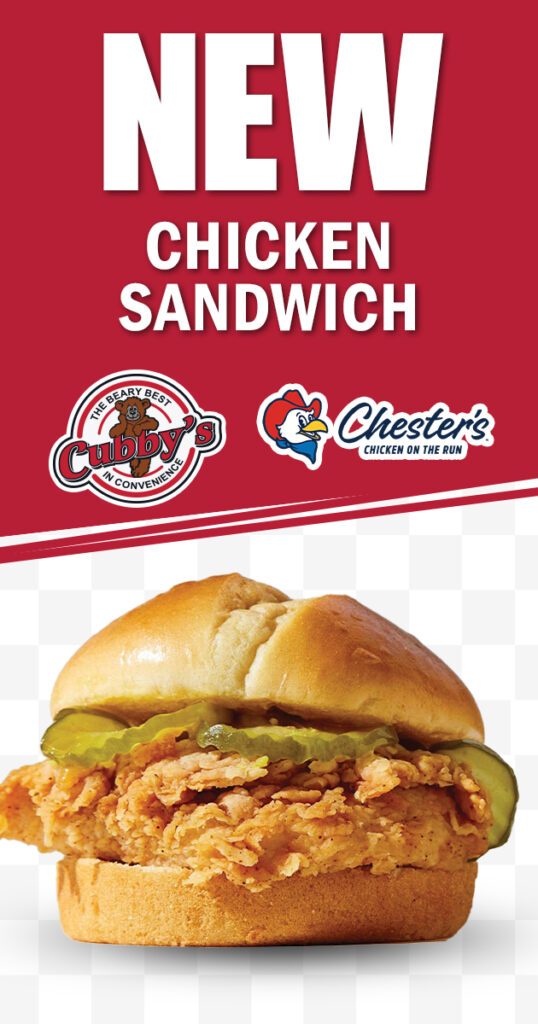 There are many choices when it comes to fried chicken, and Cubby's is proud to partner with Chester's Chicken. We believe Chester's offers the freshest, most delicious fried chicken, and our customers seem to agree!
We challenge you to give the new Chester's Chicken sandwich a try. It is available now for just $4.99 at participating Cubby's stores – we promise it is worth the trip!