Cubby's has an exciting announcement for the summer – we are proud to introduce Cubby's bottled water, available now in Cubby's stores!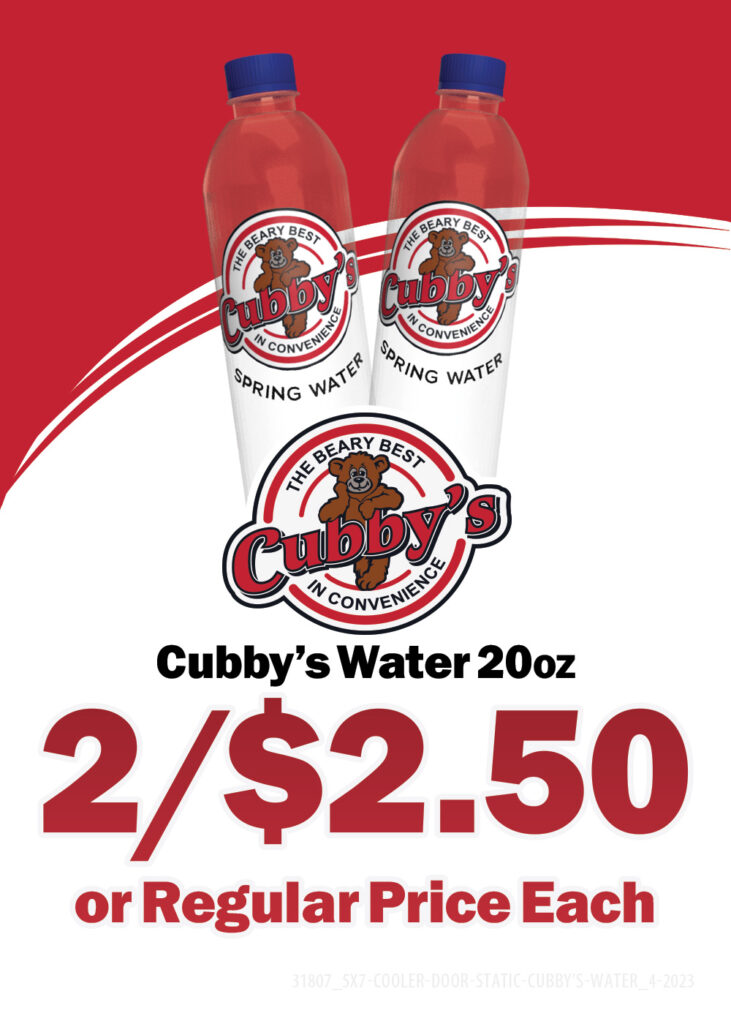 Cold Cubby's bottled water will be available in all Cubby's stores in 2 sizes just in time for summer! We are all about convenience and giving our customers what they want.
Our studies show that Cubby's bottled water is better than any other bottled water. Actually it is the same as other bottled waters, but much cooler to drink! So add a bottle of Cubby's water to your order the next time in you're in the store, and stay cool! But please – enjoy Cubby's water responsibly!
See you in the store!