We spent some time with The Godfather from Godfather's Pizza Express at our Laurel, NE store. He was in town to help us kick off Raise Some Dough to raise money for Laurel-Concord-Coleridge School.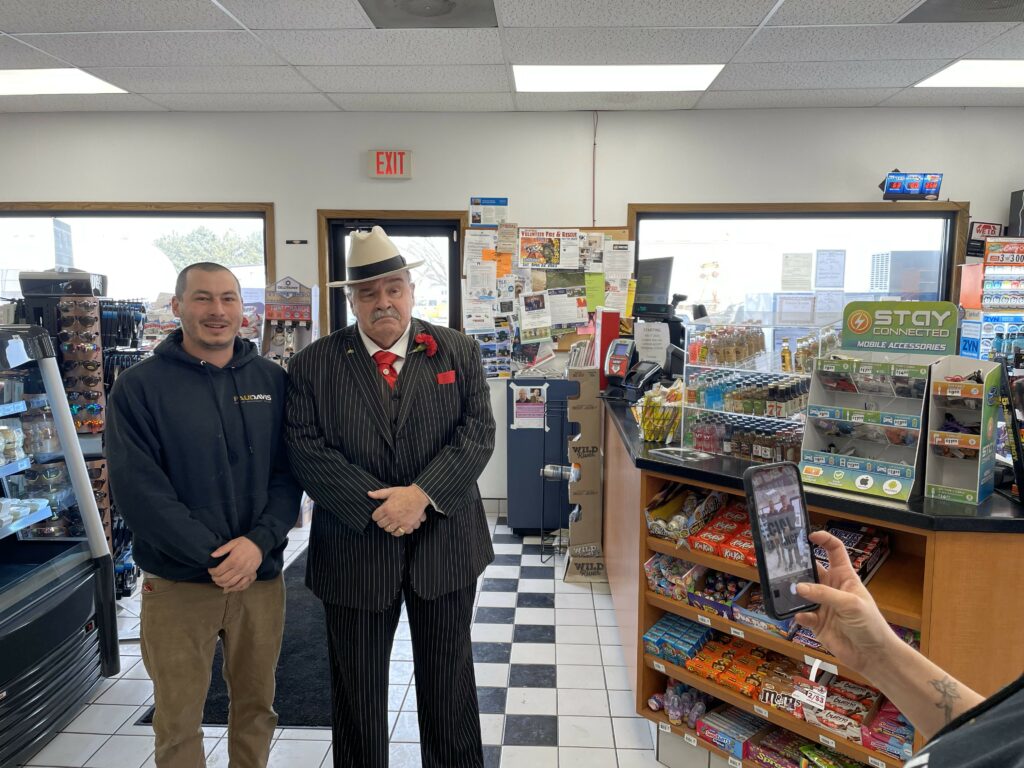 Participating Cubby's Convenience stores donate $1 for every large Godfather's pizza or breakfast pizza sold in the store. In 2022, the fundraising program contributed $35,110 to local school districts for a total of $104,330 in the last three years.
Cubby's Convenience Inc., headquartered in Omaha, NE, began the Raise Some Dough program in June 2018 to engage the community in giving back to local schools and youth-serving organizations. Three new stores joined the program in 2022 and there are now 19 participating locations in Nebraska, Iowa, and South Dakota.
"We are grateful to our customers for their support of Raise Some Dough," said De Lone Wilson, president of Cubby's Convenience Inc. "We are proud to support schools and youth programming in the communities we serve,"
Funds raised through Raise Some Dough have been used for educational and athletic purposes in the recipient schools and organizations. You can learn more about Raise Some Dough here.