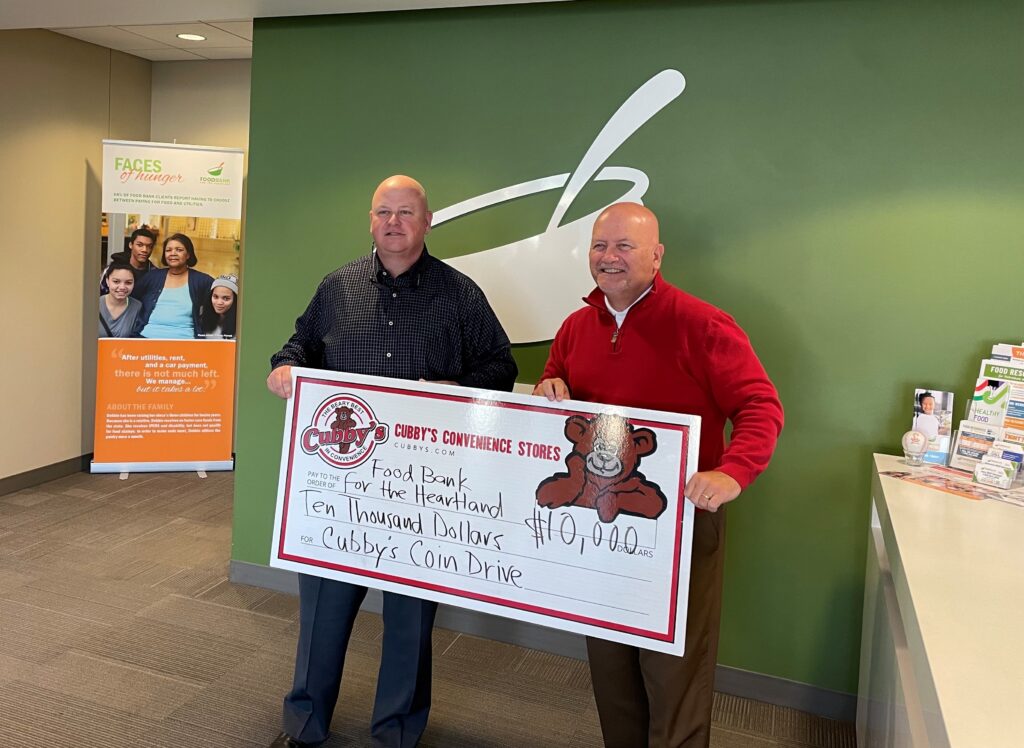 We are proud to announce that thanks to the generosity of our customers, Cubby's has donated $14,000 to the Food Bank for the Heartland and Feeding South Dakota!
Throughout 2022, our customers have rounded up their purchases or added their spare change to collections jars at Cubby's locations throughout Nebraska, Iowa, and South Dakota, for a total of $14,000! Cubby's matched these donations.
Earlier this month Cubby's President De Lone Wilson visited Food Bank for the Heartland. He presented their $10,000 to Food Bank for the Heartland, CEO Brian Barks.
Both nonprofits share Cubby's goal of combatting hunger in our communities. The Food Bank for the Heartland is dedicated to fighting food insecurity in Nebraska and Western Iowa. Feeding South Dakota has a mission to end hunger in South Dakota.
We can't thank our customers enough for their generosity. Every penny counts in our fight to end hunger within the communities we serve, and we are proud to support The Food Banks.