Cubby's Convenience Stores has announced 16 recipients of the 2019 Stephen Falk Memorial Scholarship. The $1000 scholarships are awarded to Cubby's Inc. employees or children of employees and can be used for college tuition and fees.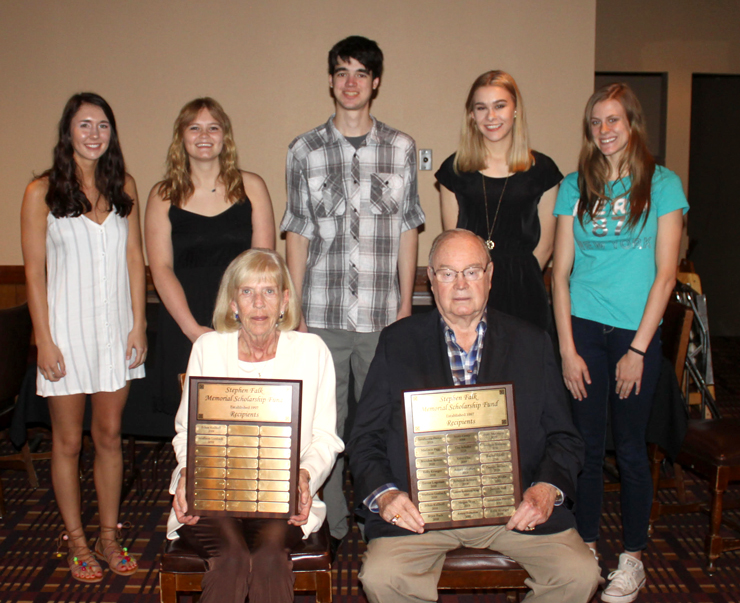 The scholarship winners were recognized at a luncheon at Cascio's Steakhouse this summer.
Cubby's has awarded approximately $350,000 in scholarships since The Stephen Falk Scholarship was established in 1998 in memory of Stephen Falk, son of Cubby's co- founder Max Falk.
"Through the scholarships we can show our appreciation to our employees for their dedicated service," said Phil Morrison, founder and CEO of Cubby's.
Winners are selected by a committee based on their academic record, test scores, extracurricular and workplace involvement, recommendations and an essay.
Congratulations to the recipients of the 2019 Stephen Falk Scholarship!
Koby Ellis – Norfolk, NE

Ashley Lindner – Odebolt, IA

Rebekah Schrum – Bennington, NE

Lauren Robinson-King – Bennington, NE

Megan Way – Shelby, NE

Avery Zamzow – Wakefield, NE

Sean Moomaw – Office, Omaha, NE

Morgan Booneau – Pender, NE

Rachel Kneifl – Wakefield, NE

Damon Arehart – Neligh, NE

Travis Webb – Old Market, Omaha, NE

Jordyn Hall – Bennington, NE

Savahanna Pierce – Odebolt, IA

Kelly Krueger – Bennington, NE

Ethan Kallhoff – Neligh, NE

Madison Limbach – Bennington, NE