Cubby's Convenience is a family-owned business, and while many of our team member may not be related – they are family to us! Supervisor Sean Juett is one of them.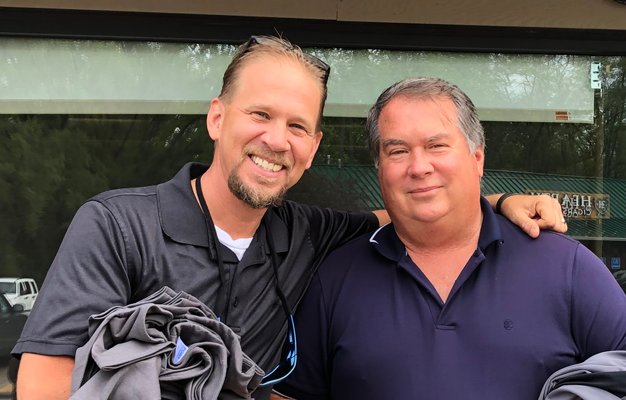 As a supervisor, Sean oversees 8 of our store locations. He has been part of the Cubby's family since 1999, and he's an important part of our team!
Sean has a simple goal – make every customer feel like they were taken care of so they want to come back!
He says it's simple: greet every customer, help them find what they need, thank them before they leave.
As a supervisor, Sean assists the store managers in the 8 stores he oversees. In the time he has been a supervisor, he has worked with more than 20 of our locations. He enjoys getting to know the customer base at each store and the unique feel of each store in the smaller towns. He is pleased when he is recognizes customers from one location visiting a store in a different town, and credits the experiences they have, and the way they are treated for making them loyal Cubby's customers.
"My favorite thing is making connections with people," Sean said. "When I hire people to work for Cubby's, I look for someone who makes eye contact, has good energy and can have a good conversation. Everything else can be taught."
Despite a lot of competition from companies with stores across the country, Sean believes Cubby's is the best because customer service is a top priority, and the employees are treated like family.
"I feel like an important, valued part of the Cubby's team," he said. "This is a great place to work, and I love watching our younger team members grow and become great employees."
Thanks for all your hard work Sean!